At Defensive Strategies, LLC we specialize in Personal Protection & Safety Strategies for the entire family as well as in the workplace. Defensive Strategies, LLC is a premier firearms training company in Southern New Hampshire and centrally located in Manchester, NH. We currently offer over 100 different courses in Workplace Security, Home Defense, Personal Security, Firearm Instruction, Situational Awareness, Pepper Spray, Risk Assessment & Emergency Management Plans, Concealed Carry Training, Active Shooter Workshops and much more. We offer classes from the NRA, the SAF Training Division, USCCA, Sabre, the National Safety Council and more.
Secure your home or business with a thorough Security Audit so you know what areas of your home or business needs work or changes, learn valuable life saving techniques and much more. Defensive Strategies, LLC also offers full Private Investigation Services including Armed Protection, Criminal and Civil Investigations, Background Investigations etc.
WE TRAIN THE TRAINERS ~ At Defensive Strategies, LLC we train the trainers, training instructors, range officers, Chief RSO's, etc at many local academies and training facilities such as Green Mountain Defense, LLC, Eldridge Tactical, Magnum Self Defense Training, Women's Defense League, Iron Gate Firearms, Blue Point Tactical, Safeguard Defensive Training and many more. If you're interested in becoming an instructor in any discipline with the NRA or SAF Training & Education Association credentials... contact us today or visit our instructor pages.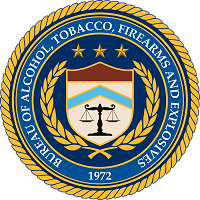 FFL LICENSE: Defensive Strategies, LLC is now a Federal Firearms Licensed (FFL) dealer and we are now able to buy and sell firearms, ammunition and do transfers and more for our students and other customers. This includes NFA items such as machine guns, SBR's and suppressors. So if you are looking for a particular item let us know, we might just be able to find it for you. Please keep in mind we are not a gun store and we do not stock firearms or ammunition. Once all this COVID business is done and over and the industry and inventory levels of firearms and ammunition returns to normal, we do have plans to develop one of our domains www.nhgunstore.com for online sales only. So Stay Tuned!